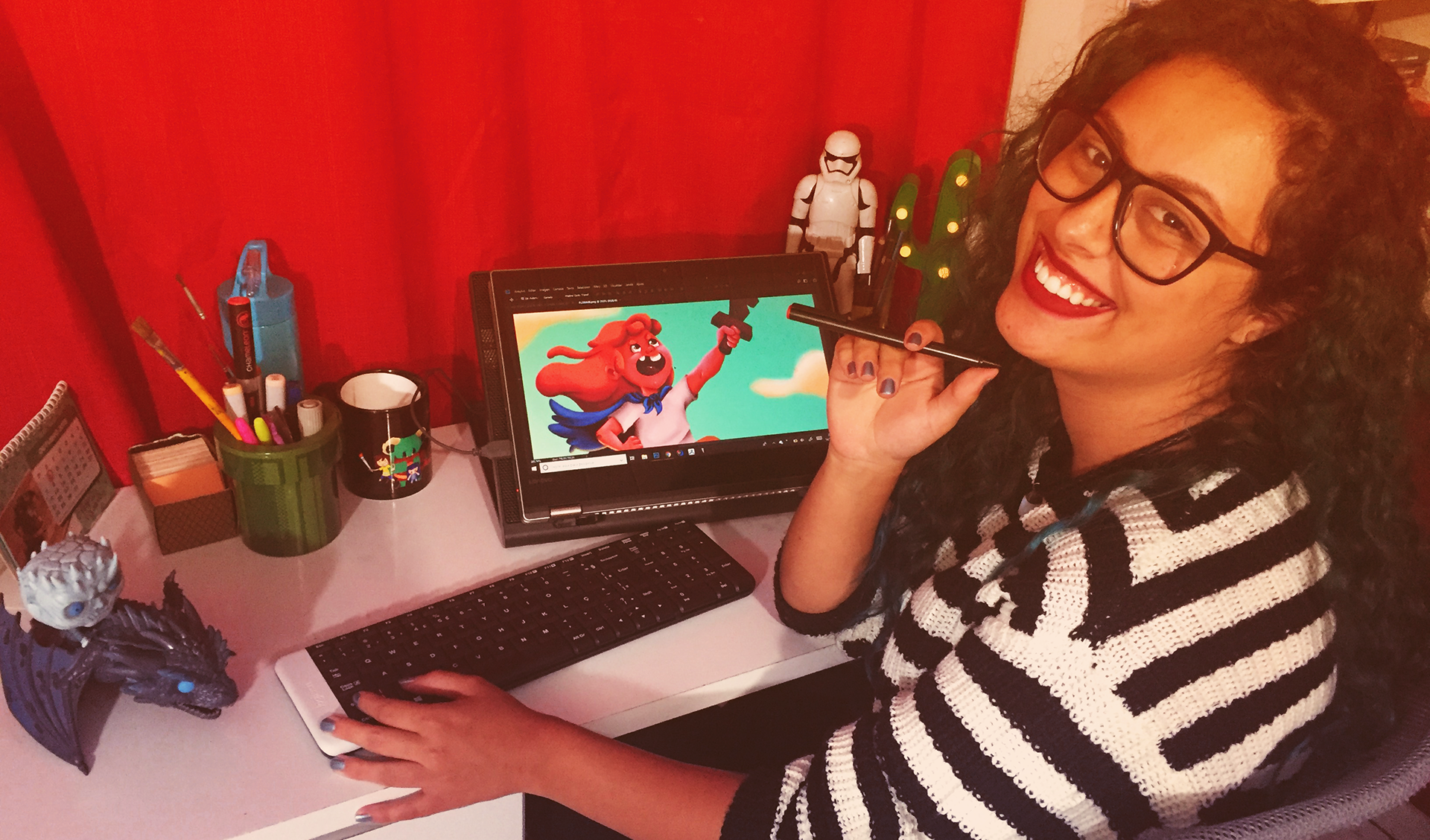 Hello there! I'm Isabela Castro, a brazilian 2D game artist and freelance illustrator. 
I'm focused on learning and growing as an artist and I'm always looking foward a nice and interesting challange. 
I worked for a year at Oction, a studio from Curitiba were we make games for companies and new employees training. I'm also a 2D artist on Sukafu Team, a independent group of game developers and with them I won 5 Game Jams, got featured in the Art Showcase at 2017 SBGames (the Brazilian Simposium of Games), and will be featured again on the upcoming 2018 SBGames. 
I have experienced teamworking, multi-tasking and short deadlines. 
Thank you so much for visiting my portfolio, I hope you like and get inspired by my work.